Exhibitions

  Now open  
Hiroto Rakusyo Exhibition 「Seeing the Moon」
Nov.25(Thu.) to Dec.1(Wed.)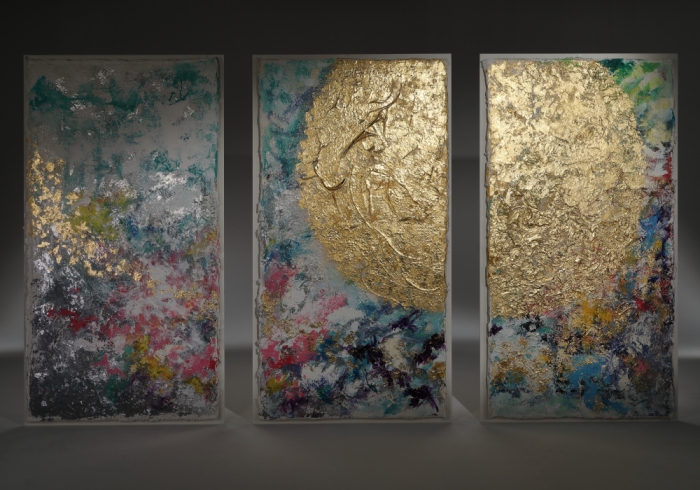 Hiroto Rakusho is a global metallic-leaf artist who freely manipulates colors through the proprietary technique of applying heat to change the color of gold and silver leaf.
Works of art that incorporate the traditional Japanese art techniques of Nishijin have lustrous qualities and also emit a profound brightness that draws its viewers into a dreamy fantasy land.
The central theme for this exhibition's works is the brilliantly shining moon in outer space. We hope you will come and witness for yourself Hiroto Rakusho's interpretations of the moon as an artist.